PORT TRAFFIC NORMALIZES TO PRE-PANDEMIC LEVELS%>
Published on Thursday, September 21, 2023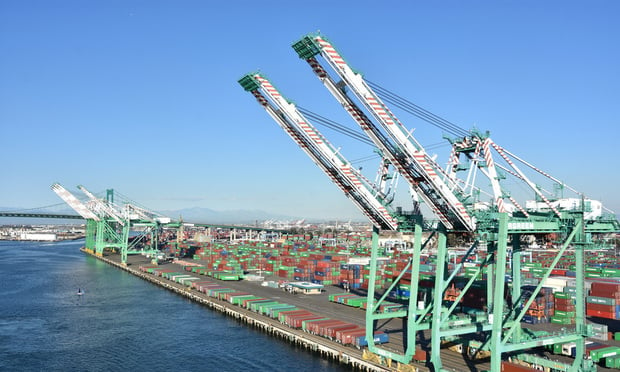 Markets with the lowest vacancy rates were all seaports.%>
Normality is returning to the shipping world as container cargo volumes are declining to pre-pandemic levels. At the same time, industrial vacancy rates in related markets are heading in the other direction.

CBRE's 2Q 2023 Port Watch report shows overall industrial vacancy rates in seaport markets rose 3.5%, or 50 bps, while inland port markets saw a 4.6% increase and non-port market vacancies were up 3.7%.

However, markets with the lowest vacancy rates were all seaports, with Charleston, Los Angeles, Oakland and Portland benefiting most.

Net absorption during the quarter was highest in inland port markets which saw a total of 60.4 million SF taken up, followed by non-port markets with 59.6 million SF and seaport markets with 24.3 million SF.

Meanwhile, cargo container volumes at the 14 North American ports CBRE tracks fell back to pre-pandemic levels. After reaching record highs in 2022, caused by the need for more inventory to meet strong consumer demand, volumes declined by 18.6% year-over-year over the first two quarters of 2023, CBRE reported. Even so, six ports saw higher container volumes in 2Q 2023 compared to five years ago. 

The sole North American port to enjoy year-over-year growth in second quarter container volume was Manzanilla, Mexico, where it rose 7.2% to bring total volume up 24% compared to five years previously. Another Mexican port, Lazaro Cardenas, benefited from nearshoring of manufacturing operations by many U.S. companies, with a 41% increase in inbound TEUs (20-foot equivalent unit shipping containers), CBRE reported.