HOME PRICES UP AGAIN IN 80% OF METRO MARKETS%>
Published on Friday, August 12, 2022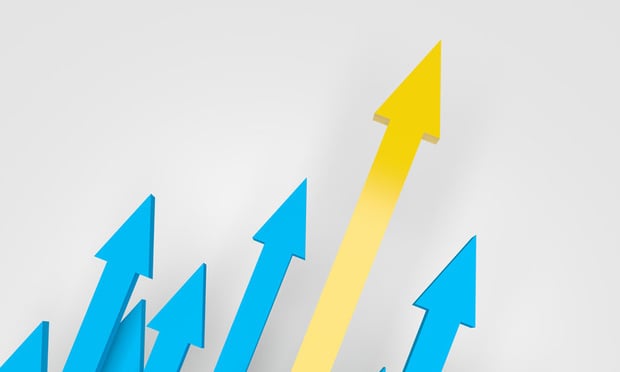 Median existing family home prices hit a new record. %>
Inflation may have slowed a little in July, but apparently home price appreciation didn't, according to the National Association of Realtors.

"Eighty percent of metro markets – 148 of 185 – saw double-digit annual price appreciation in median single-family existing-home sales prices (70% in the previous quarter)," they wrote. That's four in five, with the national median single-family existing home's price jumping 14.2% year over year, getting up to $413,500. Never before has the price topped $400,000 before.

And, as might be expected with the pricing increases, housing affordability fell even further than it previously had. With a 20% down payment, the mortgage payment was $1,841—50% higher than a year ago and almost a third larger than the first quarter. "Families typically spent 24.3% of their income on mortgage payments, up from 18.7% the prior quarter and 16.9% one year ago."

As the organization's chief economist, Lawrence Yun, was quoted as saying in the release, "Home prices have increased at a pace that far exceeds wage gains, especially for low- and middle-income workers." For all that, the national housing numbers slowed at least in their growth rate.

First-time buyers faced a typical starter home cost of $351,500. With 10% down, the mortgage payment was $1,810. "A family needed at least $100,000 to afford a 10% down payment mortgage in 53 markets, nearly double the 27 markets from the prior quarter. Yet, a family needed less than $50,000 to afford a home in 23 markets, down significantly from 63 markets in the previous quarter."

Regional price increases were largest in the South at 18.2% and West at 12.7%, followed by 10.1% in the Northeast and 9.7% in the Midwest. That makes some sense given the well-worn news of demographic shifts to the Sun Belt and West. The South accounting for 44% of all single-family existing house sales.

Seven out of the top ten metro areas that saw the highest price appreciation were in Florida, and all of that top decile saw year-over-year increases of at least 25%. The highest appreciation area was the Fayetteville-Springdale-Rogers, Ark.-Mo. Metro area at 31.9%. Lakeland-Winter Haven, Fla. also saw an above 30% gain (31.4%).

Measured not by growth percentage but straight price, half of the 10 most expensive areas were in California. Above $1 million were San Jose-Sunnyvale-Santa Clara, Calif. ($1,900,000; 11.8%); San Francisco-Oakland-Hayward, Calif. ($1,550,000; 11.9%); Anaheim-Santa Ana-Irvine, Calif. ($1,300,000; 17.2%); and Urban Honolulu, Hawaii ($1,145,000; 17.3%).