ORANGE COUNTY APARTMENT RENTS POISED TO GROW 1.8% IN 2021%>
Published on Monday, May 3, 2021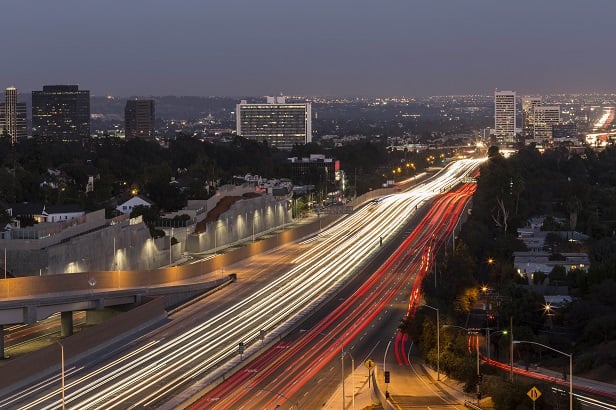 The county's $2,164 average rent as of February was well above the $1,399 national norm. %>
Orange County average rents should rise 1.8% in 2021 in the wake of supply failing to meet demand and the overall economic context, Yardi Matrix predicted in a report released Friday.

Orange County rent growth took a dive with the start of the pandemic, but continues to outpace the nation, according to the study.

Spurred by a continuation of new supply lagging demand, Orange County rents rose 0.3% on a trailing three-month basis through February, outperforming the 0.1% overall US rate, the study said.

The county's $2,164 average rent as of February was well above the $1,399 national norm.

Developers had 6,547 units under construction as of February and another 27,407 apartments in the planning and permitting stages.

In the first two months of this year, inventory expanded by 403 units, accounting for 0.2% of total stock, 10 basis points below the US rate.

The report noted the county's inventory expansion has been on a downward trend since 2017, and the pandemic put the brakes on construction last year. 

Developers brought online just 1,795 units, which was less than half the 2019 total. Since 2014, some 28,500 units have been added to the housing stock.

Occupancy in stabilized properties also mirrored overall healthy dynamics and was up 30 basis points in the 12 months ending in January, to 96.2%.

"Developers continue to respond to the spillover effect of nearby Los Angeles County, meeting upscale demand," Yardi said.

Rents were likely helped in that Southern California region by a slow but steady comeback in employment in the last quarter of 2020, Yardi said.

With the pandemic, Orange County's unemployment level slid to 6.4% in November, but preliminary data for January pointed to an increase to 7.4%.

The county has a diverse workforce, with a large segment in office-using industries that proved more resilient during the health crisis.

Demand was even across asset classes, with rents rising 0.3% on a T3 basis through February in both the Lifestyle and Renter-by-Necessity segments, to $1,958 and $2,449, respectively.

The metro's sector hardest-hit by the Covid-19 pandemic—leisure and hospitality— could see a further rebound with the gradual reopening of Disneyland, Yardi predicted. Disney is the county's largest employer.

The report cited Yorba Linda (up 4.1% year-over year through February to $2,154) and Brea (3.9% to $1,975) as the best-performing submarkets in the county.

Newport Beach, the most expensive area, was up 3.8% to $2,920 while in Santa Ana—the submarket with the largest construction pipeline—the average rent dropped 0.7% to $1,973.