WESTCORE ACQUIRES OAKLAND INDUSTRIAL PROPERTY FOR $40M-PLUS%>
Published on Thursday, May 21, 2020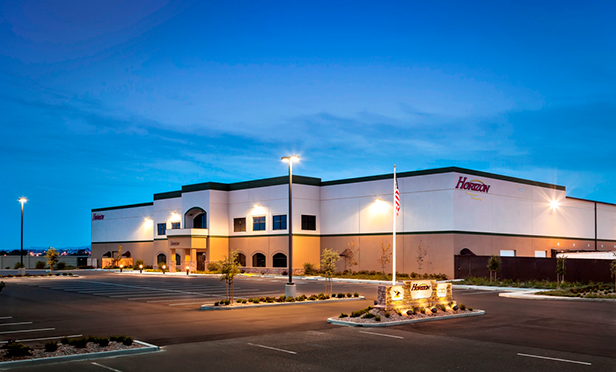 Westcore's last investment in the Oakland area occurred two years ago with the purchase of an 87,870-square-foot, multi-tenant industrial property less than 10 miles from this property. %>
OAKLAND, CA—Westcore has acquired a 155,000-square-foot, class A industrial warehouse located at 8380 Pardee Dr. in Oakland, CA for $40.5 million. Constructed in 2012, the fully leased distribution facility features 8,000 square feet of cold storage, 30-foot clear height, ESFR fire suppression and an excellent location adjacent to the Oakland airport.

"In addition to its excellent location, the facility offers tenants all of the features of a modern, class A building. We are excited to welcome a quality company like Anhesuer Busch to our portfolio," says Peter Mette, managing director at Westcore, in a prepared statement. "The industrial property market remains strong, and we are bullish on the long-term fundamentals of the Oakland market and the investment in 8380 Pardee Dr."

Westcore was represented in the transaction by Tom Damaschino of Cushman & Wakefield, while the undisclosed seller was represented by Richard Sutherland of the Sutherland Co.

Westcore's last investment in the Oakland area occurred two years ago with the purchase of an 87,870-square-foot, multi-tenant industrial property less than 10 miles from the Pardee Drive property.

Westcore has long-term confidence in the continued demand for industrial real estate, according to the release. Though patient and discerning when considering deals, Westcore continues to deploy capital and can be creative in deal structuring. Westcore has closed five acquisitions in 2020, representing $95 million. Westcore is actively buying and has five additional acquisitions recently under contract, representing over $100 million.